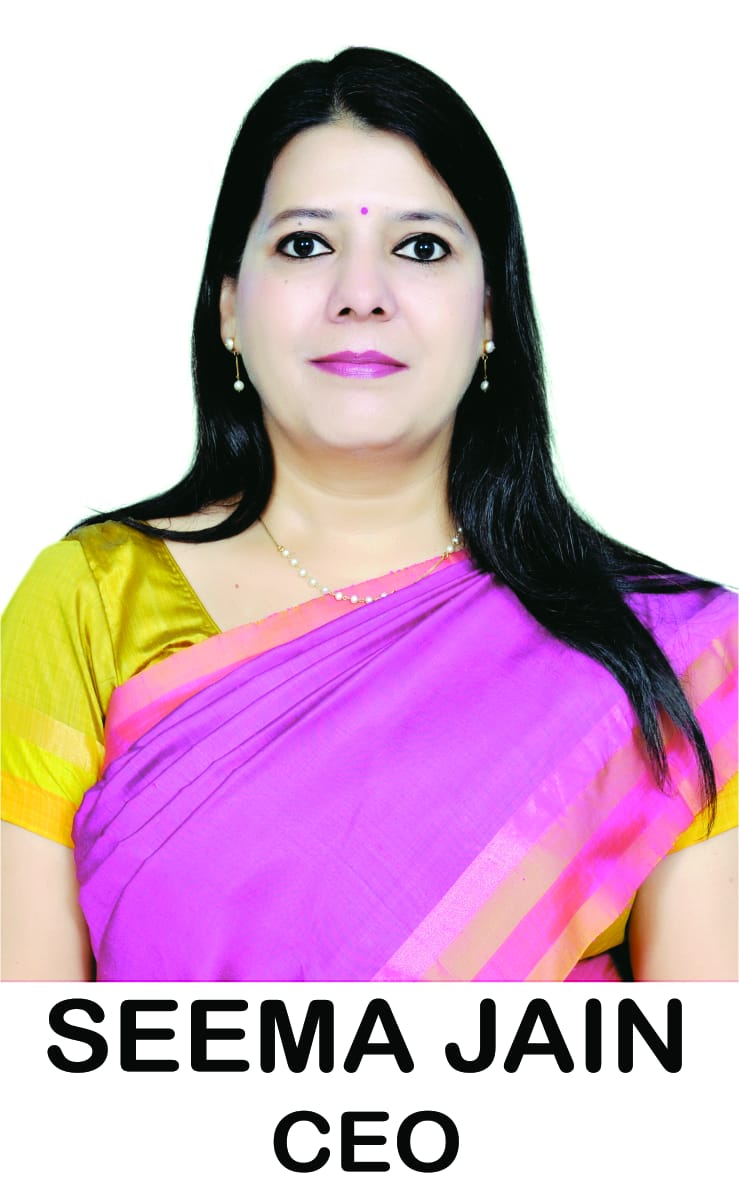 Dear Parents/Guardians
Welcome to Shri Jain Public School. Today the role of a school is not only to pursue academic excellence but also to motivate and empower its students to be life long learners, critical thinkers and productive members of ever changing global society. The school which was founded in 2010 has pledged to transform education and has quickly established a reputation for its academic excellence & nurturing environment.
At SJPS we provide an atmosphere to our students for multifaceted development, where children are encouraged to channelize their potential in the pursuit of excellence. This can only be possible in a holistic student centered environment. The talents, skills and abilities of each student need to be identified, nurtured and encouraged so that he/she is able to reach greater heights. Students need to be provided with a platform to think, express and exhibit their skills.
SJPS is striving hard to make the best possible efforts to convert every individual into a self reliant and independent citizen. The school provides an amalgam of scholastic & co-scholastic activities.
No wonder a student harnessed in such an atmosphere has every hope and possibility of becoming a responsible, balanced and mature adult and is able to live in to contribute and to shoulder responsibilities of the society, of which he forms an integral part. Children need a supportive environment at home and at school. They need to set goals within their reach until they gain confidence and determination. They should re-examine their priorities, set clean goals and make specific plan to achieve what they desire. Focusing on specific goals help them move forward purposefully in life. They would thus have the pleasure of watching their dreams changing into reality.
At SJPS our approach to learning is child centric, encouraging, activity based and inculcating a scientific temper and a spirit of free enquiry. In our curriculum the student is the primary focus and each child is involved in the learning process. We are constantly improving our teaching methodology so that it turns learning into combination of classroom study, research and scientific discovery.
Aristotle once said that "Educating the mind without educating the heart is no education at all". We impart education to match the advancement in technology and globalization. We march our children ahead with SJPS ethos of moral values and principles. We endeavor constantly to instil these qualities in our children.
We will accept the challenge to meet the needs of our school community socially, emotionally, academically and physically. We will work to protect the self esteem of each individual and to make every member of the SJPS family feel special. Our staff and students will become lifelong learners and responsible citizens striving to reach new heights in order to make the world a better place to live.
Ultimately each student will gain from the school according to efforts he/she applies. To increase the degree of educational SUCCESS it is very important that teachers, parents and administrator communicate openly and frequently concerning the progress of students.
We all want the best for your children but we are not enough. You, the parents, must play a key role in the education of your children. Your words of encouragement, a hug when the day has been rough, your interest in your children's work and your presence at school are vital!
I am proud to be a part of the tradition of success that has been built over many years at SJPS and am proud to be your CEO. I am grateful to have the opportunity to work with you and I look forward to a great year.
Thank you Wishing you all the best.........!!